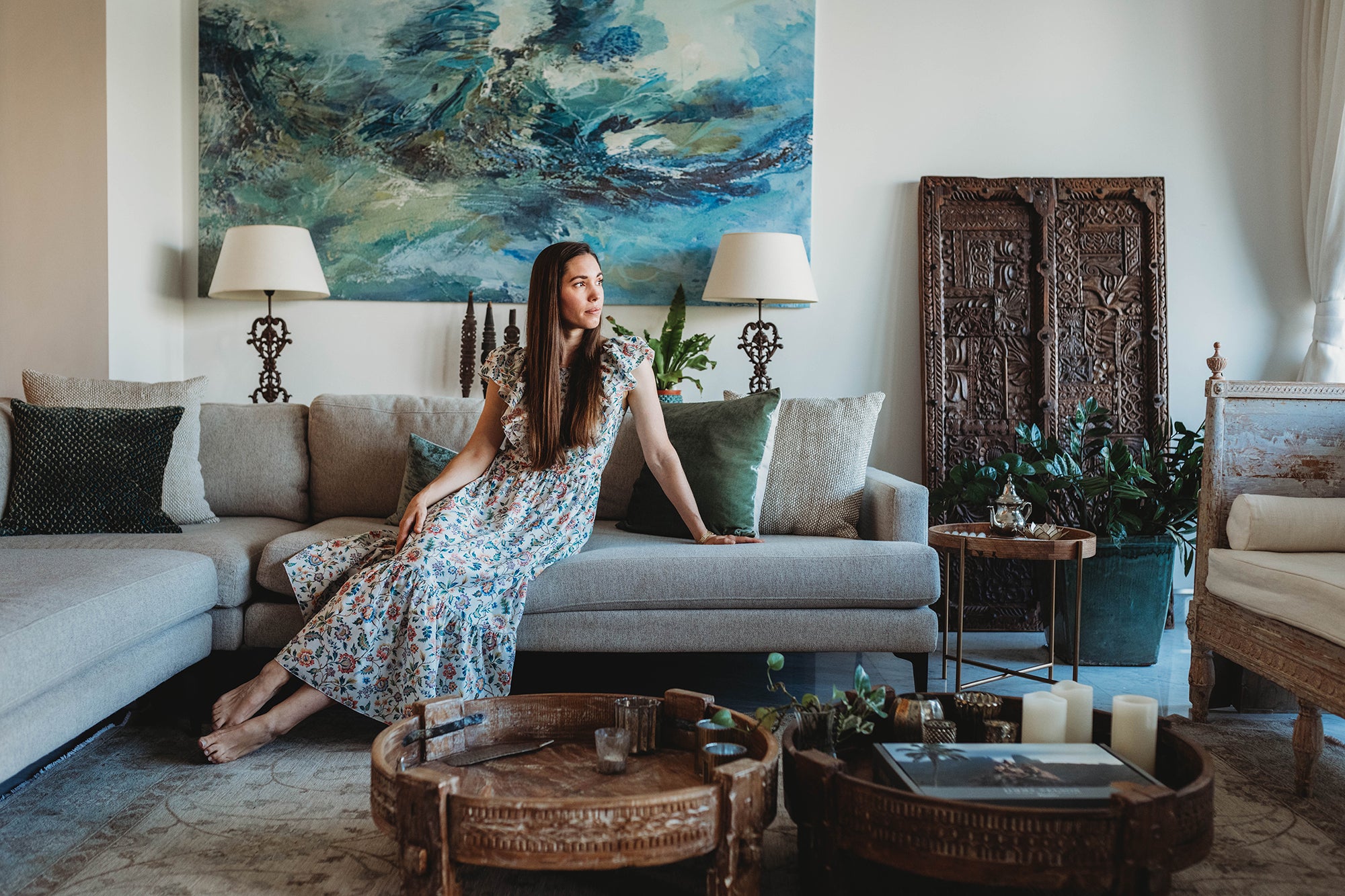 Our mission
Ellie and Becca is driven by our desire to support women on their motherhood journey.
We believe nursing dresses should offer more than convenience; and make women feel beautifully at home in their bodies.
We seek to inspire joy and confidence through our feminine, effortless, and environmentally sustainable designs.
Our Story
Ellie and Becca bloomed from Sabrina's own life and lived experience. Born and raised in Switzerland, her childhood sparkled with creative energy.
She considered attending art school, but instead opted for HEC Lausanne, Switzerland's prestigious economics program, planting the seeds for her future entrepreneurship. Eight years ago, Sabrina moved to Abu Dhabi with her growing family.
After giving birth, she discovered she felt less at home in her changed body: the softening of her belly, its lingering curves. During pregnancy, the focus is on the woman and the new life she's growing. But once the baby arrives, she nearly disappears.
Very few clothing brands cater to nursing mothers, exacerbating this sense of displacement. Sabrina found mostly old-fashioned, shapeless garments made from low-end synthetic fabrics. The majority were designed for expecting mothers, enhancing the curves of pregnant bellies — which is the last thing a new mother wants from a dress.
Sabrina started tailoring clothes for herself. As she observed similar frustrations in other new mothers, she began to consider their concerns as well. Women who pumped at work and struggled to find office-appropriate, yet nursing-friendly clothes. Women attending weddings or formal events, stuck with regular dresses that required partially disrobing in order to feed their babies. Soon, Sabrina came up with the hidden zipper concept—and Ellie and Becca was born.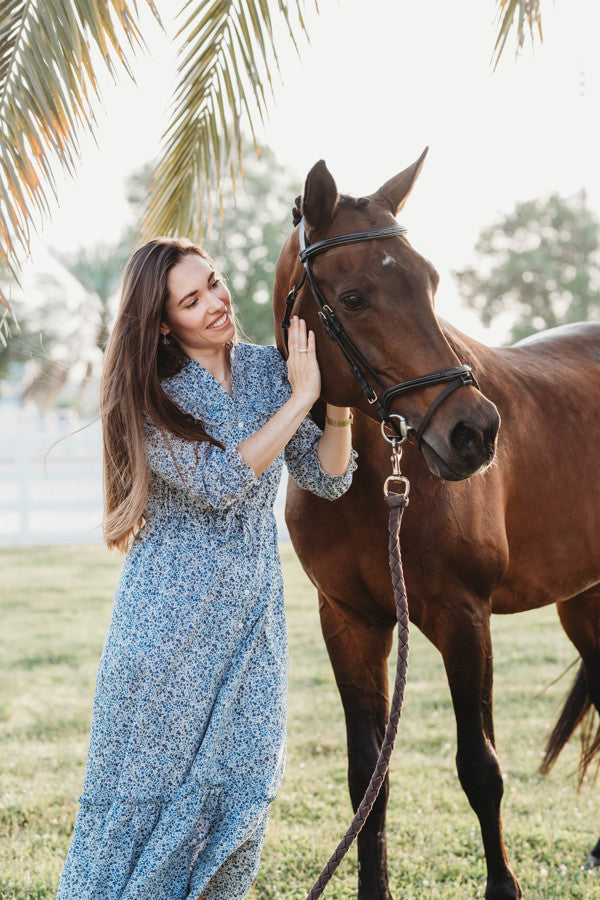 It took two years to bring the brand to market, punctuated by a number of setbacks. Every obstacle strengthened Sabrina's drive, informing every detail of her designs.
Ellie and Becca dresses are both sophisticated and timeless, stylish and functional. They drape effortlessly over different body shapes, and are lined for more flattering silhouettes. Large pockets help when arms are full, and playful ruffles distract restless babies.
They're machine-washable and chemical-free to protect sensitive skin, while also upholding Ellie and Becca's commitment to Sustainability. Best of all, the hidden zippers offer easy, comfortable access for every chest size, whether mothers are pumping or feeding. And because the zippers are tucked out of sight, the dresses can still be worn once children are no longer nursing.
Every Ellie and Becca dress is crafted in Italy, made with top-quality Tana Lawn™ organic cotton by Liberty Fabrics. Their beautiful nature-inspired prints help camouflage stains and provide visual stimulation for babies as they breastfeed.
The results are sophisticated yet timeless heirloom pieces: reminiscent of fragrant orchards and meadows full of birdsong, courtyards and sunlit villas, cradling your little one under pink and blue skies.