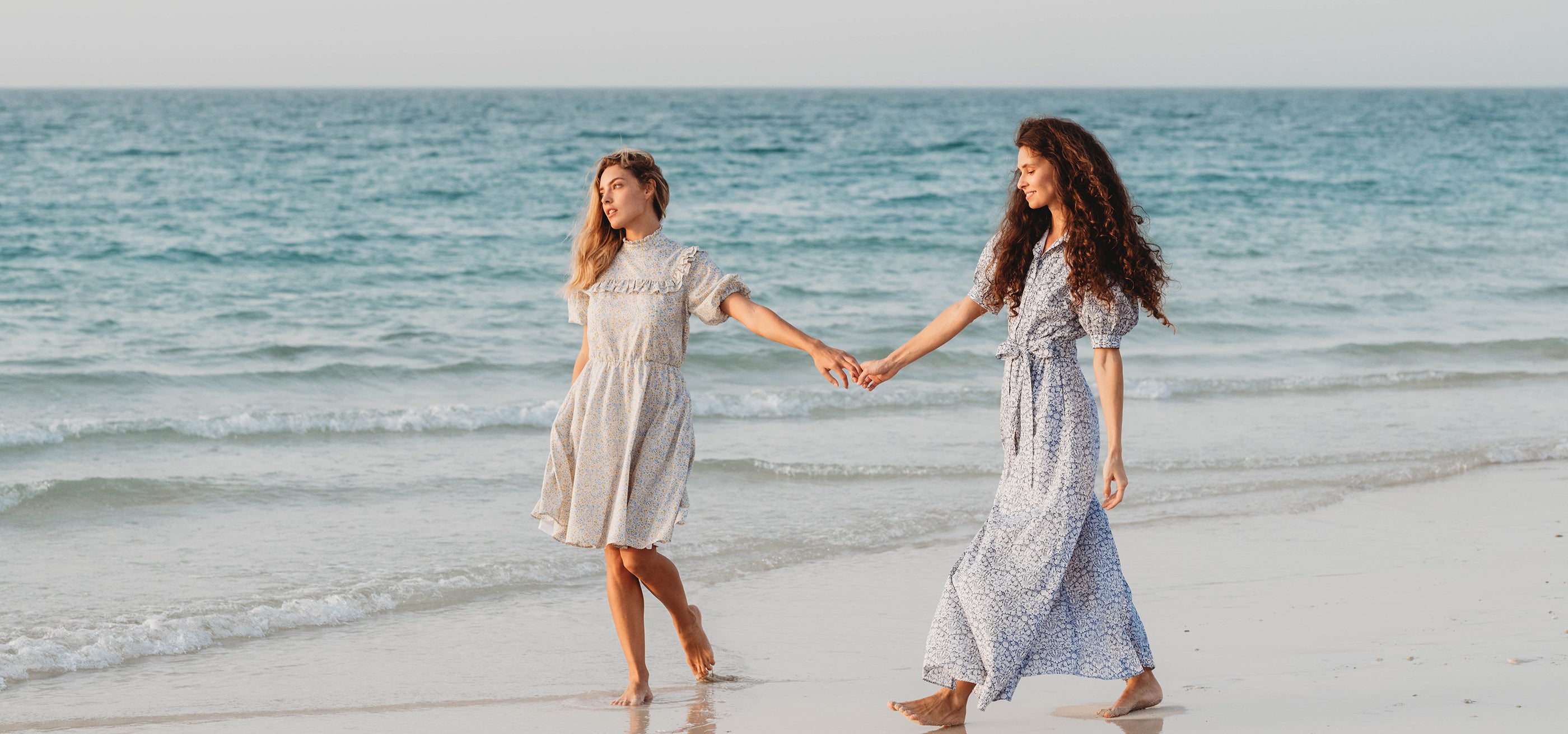 MADE WITH LIBERTY FABRICS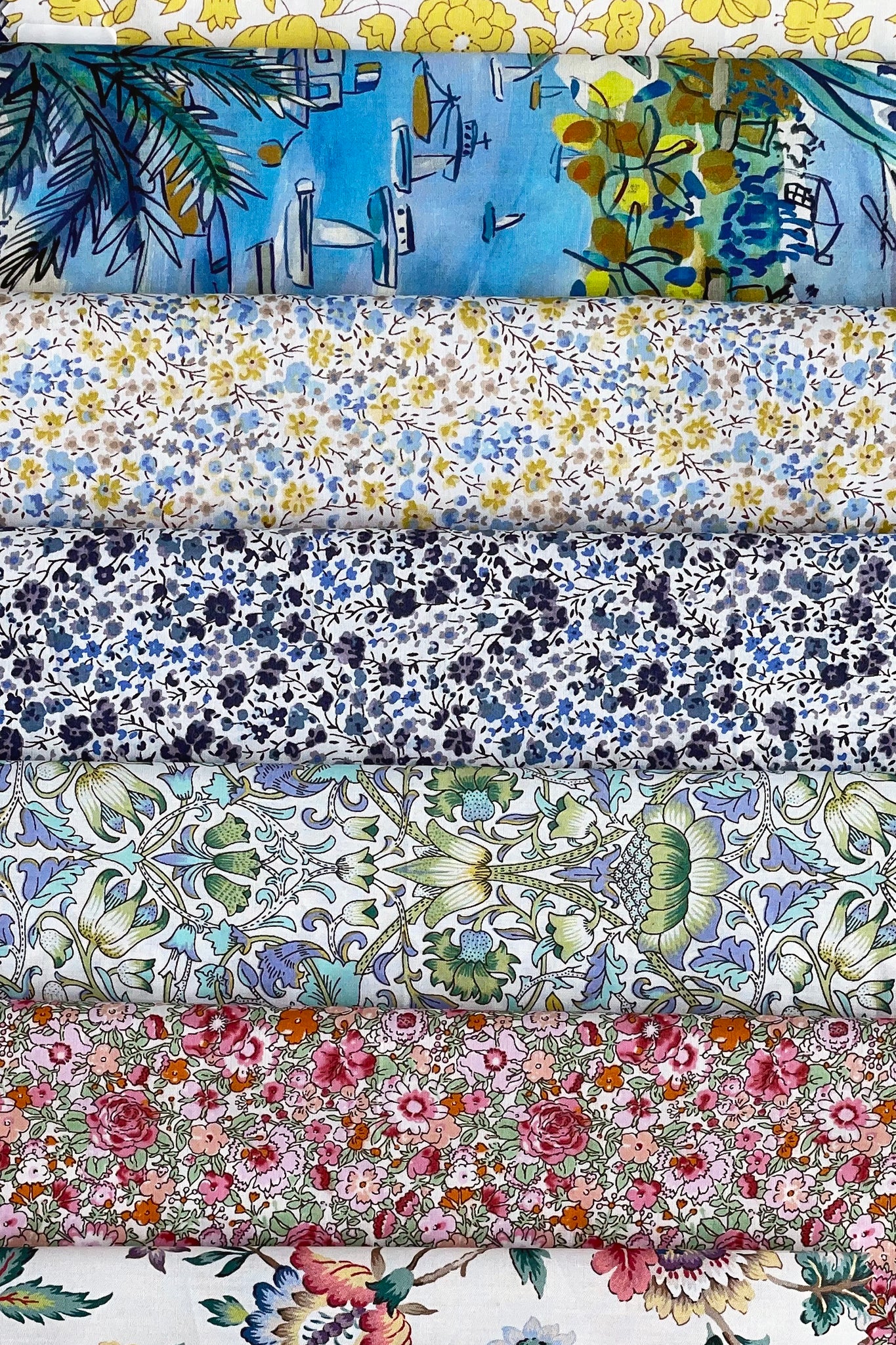 Tana Lawn™ is a lightweight, ultra-fine cotton fabric that drapes beautifully, with a silk-like softness that belies its durability.
Tana Lawn™ has been fine-tuned for over a century, forever evolving through cutting-edge technologies to secure its standing among the world's best.
We opted for the organic version of Tana Lawn™, which is specially crafted to ensure GOTS (Global Organic Textile Standard) certification. It serves as the perfect canvas for Liberty's vibrant florals—and for sculpting into wearable gardens, like Ellie and Becca dresses.
For our first collection, Ellie and Becca founder Sabrina Aebi Cassim sought the best. She set out to find textiles imbued with femininity and romance; timeless prints that blended sophistication, softness, and style.

Naturally, Sabrina turned to her longtime inspiration, William Morris: creative visionary and pioneer of the Arts and Crafts movement, whose nature-themed fabrics and handmade wallpapers have enlivened homes and art galleries for 150 years. Morris's unique genius lay in his ability to sublimate the wild countryside into beautifully harmonious patterns of flora, winding stems, and undulating leaves.
While wandering these dreamscapes, Sabrina came upon Liberty Fabrics. She was familiar with the company, but their latest collection caught her eye: a celebration of William Morris's botanical artworks. In fact, Morris had designed some of Liberty's most iconic prints.
Sabrina immersed herself in the storied heritage of Liberty Fabrics. Founded by the esteemed Arthur Liberty, the company first graced London's Regent Street in 1875. Their exquisite floral motifs and vibrant color palettes enthralled the fashion world, paired with superb craftsmanship, an extraordinary eye for detail, and unparalleled production quality. In 1924, Liberty Fabrics moved to a Tudor on Great Marlborough Street, where the company remains to this day.
Liberty Fabrics has truly endured the test of time, enjoying a longevity rarely matched in the capricious worlds of art and fashion. Today, their catalogue is a brilliant bouquet of over 45,000 original designs: traditional and contemporary, serene and resplendent.
New patterns are still hand-painted at their London studio by an accomplished in-house team, and then brought to life in Italy, where skilled technicians print them onto world-class fabrics.