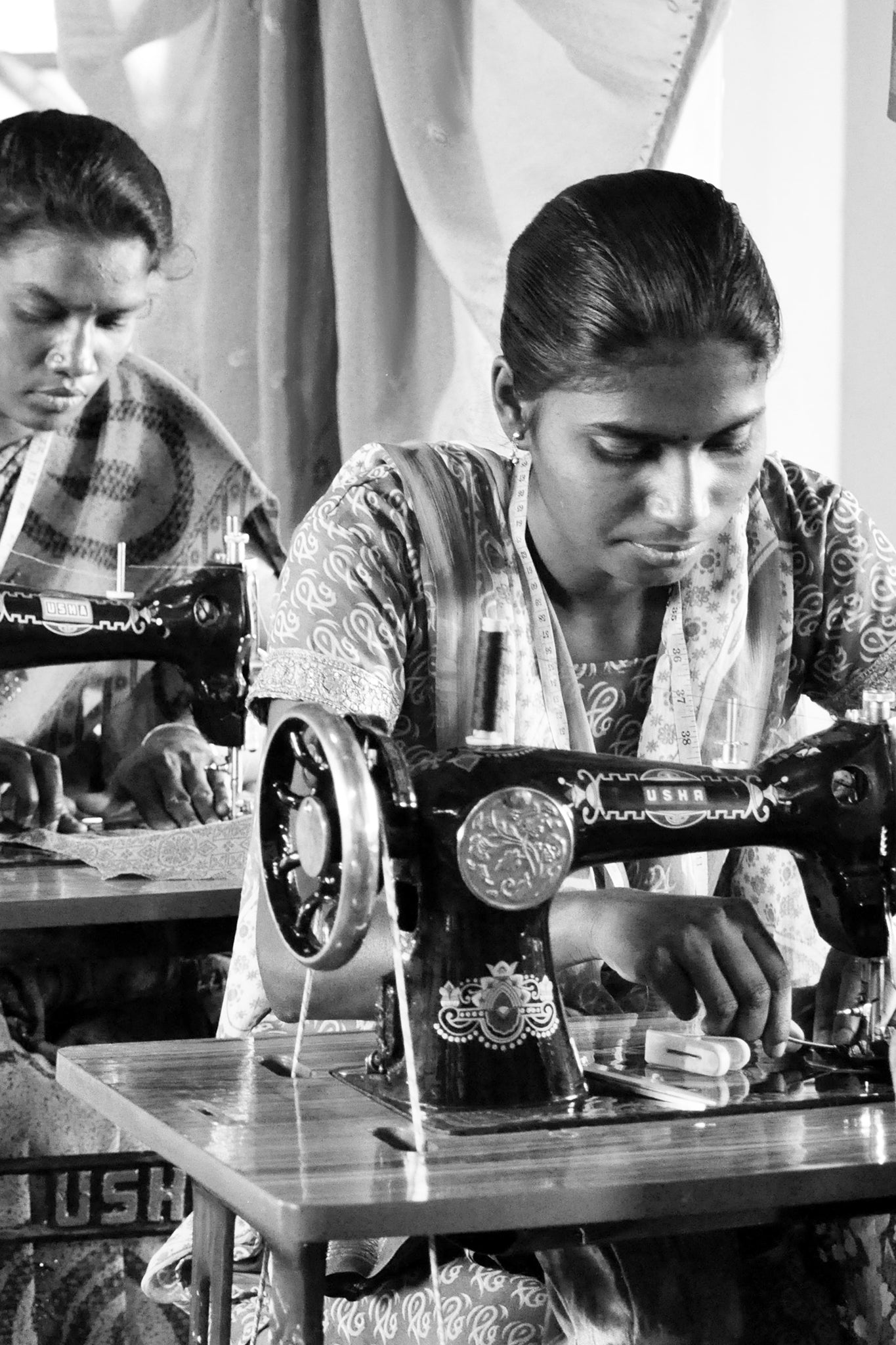 We wanted to partner with a like-minded company that would provide jobs for women in need and with whom we could collaborate on products in the future. Sewing The Seeds was the perfect fit for us.
For more impact, you have the opportunity to contribute with a small donation at the checkout.

Here is what SEWING THE SEEDS is able to accomplish with:

A $10 donation
Transport to and from work
A $25 donation
Materials for a month
A $50 donation
Life skills for 4 months
A $80 donation
A sewing teacher for a month
A $130 donation
The gift a sewing machine

Let's work together towards a better future.
SEWING THE SEEDS
"Simply handing a woman money is a short-term solution, but empowering her with skills and self-confidence is a change that can't be undone."
-- Sewing the Seeds
While offering direct financial assistance is borne of good intentions, it can be counterproductive in the long-term, even harming local economies. By providing sewing machines and training to disadvantaged women in Tamil Nadu, India, Sewing the Seeds helps them create a lasting foundation for financial independence.

Founded by a small group of women, Sewing the Seeds focuses on women in rural and marginalized communities, including many single mothers. In India, widespread gender-based oppression, cultural traditions like child marriage, and domestic violence have devastating effects on countless women's lives.

With that in mind, the program's center in Tamil Nadu is much more than a workplace. It's a women-only gathering place, offering connection, support, and opportunities for program participants to advance complementary crafting skills. The center also provides education in topics like business, financial management, and women's health.

In partnership with Samugam Trust, a grassroots NGO, Sewing the Seeds has already helped more than 130 women create and run their own home-based businesses: transforming their lives, strengthening their communities, and securing their families' futures.